She did such a nice job posing for her jack-o-lantern.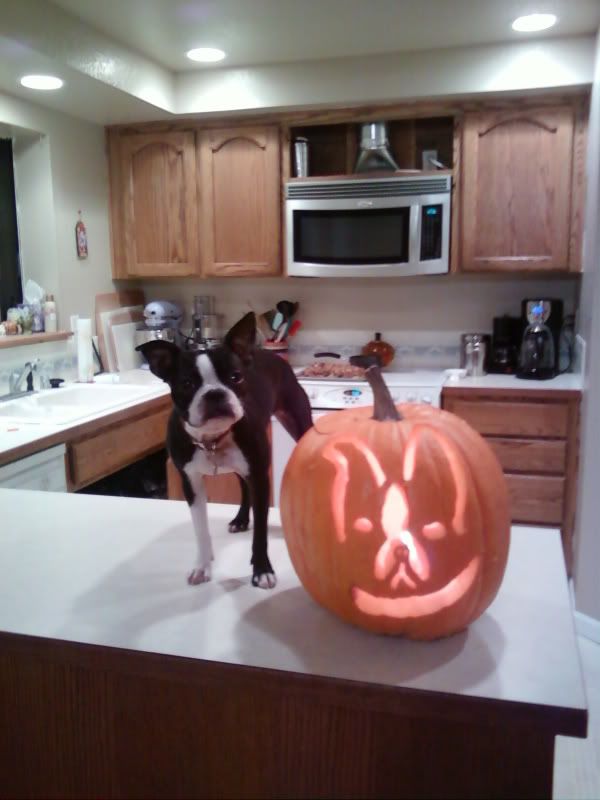 Here are a few submissions from Miss Lucy.
(The pic. below is not a submission since it has a hand in it...)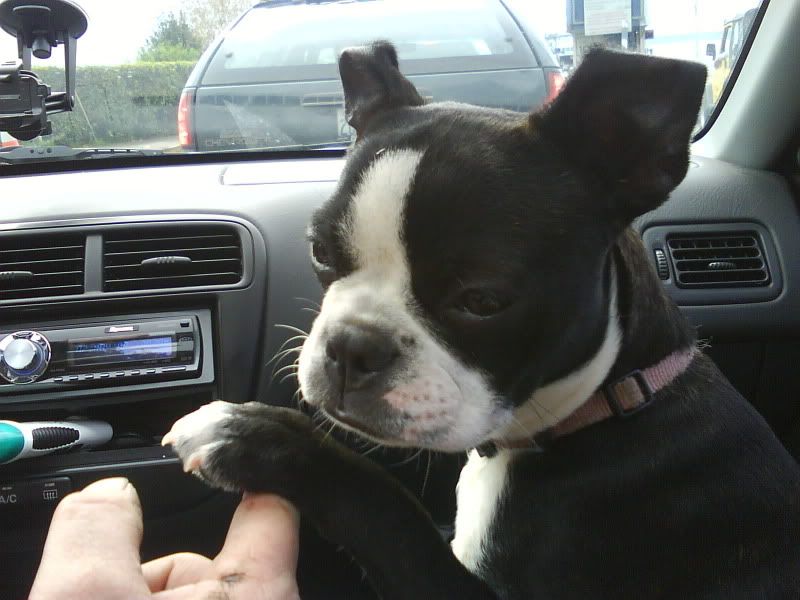 (
February, June and September
Collapse
)
</div></div>
I'm going to need to work on how to juggle school and work effectively. It will get better, I'm sure. It is taking a bit longer getting used to the rythmn of the online class. The one saving grace is that I find the class, psychology 100, very interesting. Well, minus the statistical, experimental part. It was interesting to learn that it has been proven that if you breast feed your baby, they are a little higher in intelligence by age eight.
First day of school! It's been nine years since I have been in the class room. I'm picking up my psychology books tonight and I have my first math class at 7:50pm-10pm. That is going to be a really hard time to do class...
Current Mood:

chipper


The bad news: the class that I've been trying to register for is FULL. GRRRRRRRRRRRRRR.
The good news: They are mailing my first time home buyers stimulus out next Friday and adding interest on top of it because it took so long.
Current Mood:

indescribable
Ok seriously...why is this SO hard? I'm trying to register for my classes and they've given me four different codes to get past the pre-reque to a math class and all four have not worked.


School: Tonight I need to find my transcripts from my undergrad classes. I'm hoping against hope that the math classes that I took will count as pre-reqs to the pre-req math classes that are required to get into the program.

This weekend was fun - went on a float with Jeff's brother and SIL and a few friends. I lathered up with sun screen but that didn't matter, the sun was angry and decided that I needed to be burnt to a crisp. I hurt pretty bad, so working out should be interesting.

It's so slow here at work and it's a little worrying. Jeff's brother has been out of work for quite some time now and he has nothing on the horizon. I don't think he's trying that hard since they prepped for the wedding and have their honeymoon in a week or so.

I keep having that reoccuring dream about pregnancy. It's pretty strange. Last night it was ghost_poop that was preggars and it was a VERY real dream.
Weight loss update: I worked out five days last week with the Slim in 6 program and did not lose a pound. I kind of feel like my body is on the verge of toning up. I'm going to continue the program and am going to work towards a goal of working out 6 days this week.
Current Mood:

bored


On the school front...I really wish my first time home buyers stimulus would come to me. I had to amend my taxes since I got the house in April and I filed them in Feb. and from what I've read, there is no way to track a tax ammendment and it could take up to 3 months. What makes me nervous is this administration is bankrupting us and I hope there is still money left...especially since the Cash for Clunkers program was handled poorly.


Ha, I just posted something on my facebook about politics that I'm hoping will irk my old neighbor that keeps posting things about her political views.
Yesterday was day four in a row of working out with the Slim in 6 program. The program is super intense!! I weighed myself this morning and I'm a pound down. They claim that you will see results "after just six days". I'm really glad I didn't pay for the program. A friend of mine bought it and never used it so she gave it to me. Saturday will be my day 6. I'm also keeping a food journal since I want to take it to my dr. Basically, I want a cholesterol retest and what I'm doing is similar to flossing the month before your dentist appt. I want to see if my Aug. 12th - the day of my appt., if my number will be lower.
Current Mood:

accomplished